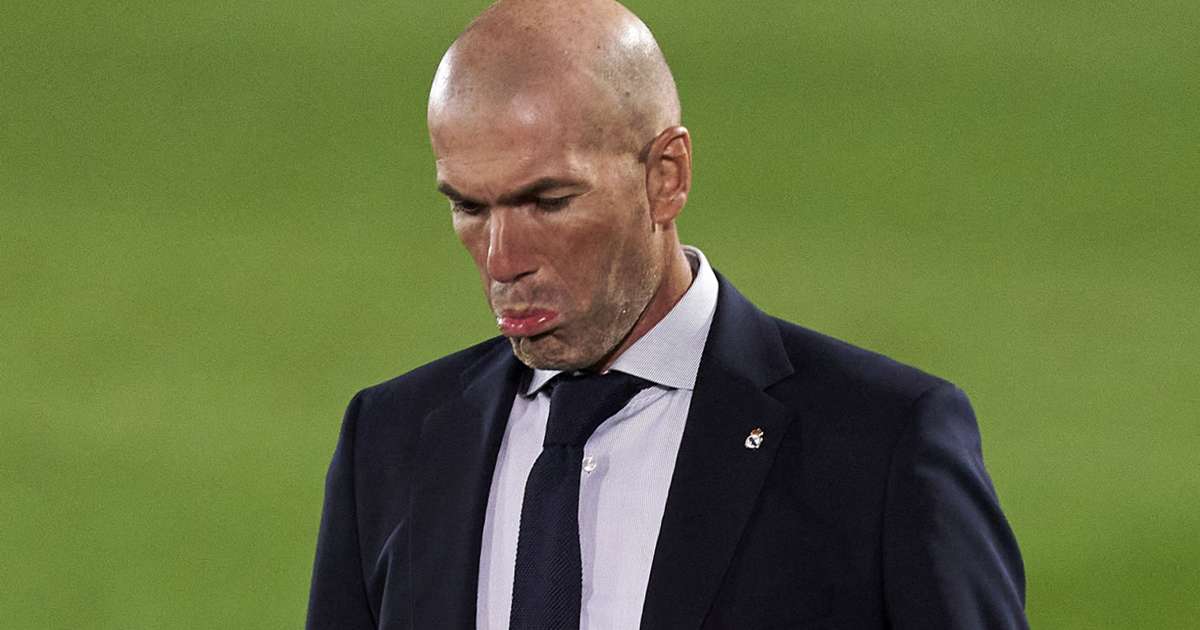 Kipindi cha pili cha Zinedine Zidane kama kocha mkuu wa Real Madrid kimepita baada ya kilabu kutangaza kuondoka kwa Mfaransa huyo.

Zidane alirudi Madrid kwa mihula miwili kama mkufunzi.

Sasa enzi yake imeisha, Madrid ikisema Alhamisi: "Real Madrid inatangaza kwamba Zinedine Zidane ameamua kumaliza kipindi chake cha sasa kama mkufunzi wa kilabu chetu.

"Sasa ni wakati wa kuheshimu uamuzi wake na kumwonyesha shukrani zetu kwa weledi wake, kujitolea na mapenzi katika miaka hii yote, na kwa kile anachowakilisha kwa Real Madrid.

"Zidane ni mmoja wa watu mashuhuri wa hadithi za Real Madrid na hadithi yake inapita zaidi ya kile amekuwa mkufunzi na mchezaji wa kilabu chetu.

"Anajua kwamba yuko katikati ya Real Madrid na kwamba Real Madrid iko na itakuwa nyumba yake siku zote."

Katika kipindi chake cha kwanza, kutoka Januari 2016 hadi Mei 2018, Zidane alitoa ushindi wa kushangaza tatu mfululizo wa Ligi ya Mabingwa na taji moja la LaLiga.

Alirudishwa kwenye kilabu mnamo Machi 2019, umiliki wake wa pili haukufanikiwa kabisa, ingawa aliongoza Madrid kufanikiwa kwa LaLiga msimu wa 2019-20.

Anaondoka baada ya kampeni tasa kwenye uwanja wa kombe, hata hivyo, na Madrid walipoteza mapema kwa mabingwa Alcoyano kwenye Copa del Rey, wakizidiwa na Chelsea kwenye nusu fainali ya Ligi ya Mabingwa, na kutwaa taji la Uhispania na Atletico Madrid.

Zidane, 48, alikuwa ametajwa kuondoka kwa wiki, na uthibitisho wa kuondoka kwake haukushangaza wengi, ingawa mshambuliaji wa Madrid Karim Benzema aliiambia L'Equipe wiki hii: "Sioni akiondoka. Hataondoka , utaona."

Sasa Madrid lazima ipate mrithi anayestahili. Mshambuliaji wao wa zamani Raul amekuwa akihusishwa na chapisho lakini hana uzoefu, na Massimiliano Allegri aliibuka kama kipenzi cha mapema wakati minong'ono ya uamuzi wa Zidane iliibuka.

Walakini Allegri, ambaye alishinda taji la Serie A na Milan mnamo 2011 na akaongeza tano zaidi na Juventus, anaripotiwa kurudi kwa miamba ya Turin kama mbadala wa Andrea Pirlo.

Antonio Conte, ambaye aliondoka Inter Jumatano, anaweza kuwa kwenye safu ya Madrid, wakati Joachim Low, ambaye ataondoka kama kocha wa Ujerumani baada ya Euro 2020, pia anaweza kuwa mshindani.

Yeyote anayechukua kazi hiyo atarithi upande ambaye alimaliza 2020-21 kwa fomu nzuri.

Madrid walimaliza kampeni yao ya LaLiga kwa mchezo 18 ambao hawakushindwa, wakishinda 13 na kutoa sare tano kwa mlolongo huo ili kutumia shinikizo kwa viongozi wa wakati mmoja waliokimbia Atletico, wakitwaa taji la ubingwa hadi siku ya mwisho.

Hiyo inakwenda chini kama kukimbia kwao vizuri bila kushindwa katika msimu mmoja wa ligi tangu Madrid ya Carlo Ancelotti pia ilipiga michezo 18 bila kufungwa kwenye kampeni ya 2013-14, ikishinda mara 15.







Zinedine Zidane's second spell as head coach of Real Madrid is over after the club announced the departure of the Frenchman.
The former 'galactico', a majestic playmaker who dazzled crowds at the Santiago Bernabeu and beyond, Zidane returned to Madrid for two spells as coach.
Now his era is over, with Madrid stating on Thursday: "Real Madrid announces that Zinedine Zidane has decided to end his current spell as coach of our club.
"It is now time to respect his decision and show him our appreciation for his professionalism, dedication and passion in all these years, and for what he represents to Real Madrid.
"Zidane is one of the great mythical figures of Real Madrid and his legend goes beyond what he has been as a coach and player of our club.
"He knows that he is at the heart of Real Madrid and that Real Madrid is and will always be his home."
In his first spell, from January 2016 to May 2018, Zidane delivered an astonishing three successive Champions League triumphs and one LaLiga title.
Drawn back to the club in March 2019, his second tenure did not prove quite as successful, although he led Madrid to LaLiga success in the 2019-20 season.
He departs after a barren campaign on the trophy front, however, with Madrid losing early to minnows Alcoyano in the Copa del Rey, edged out by Chelsea in the Champions League semi-finals, and pipped to the Spanish title by Atletico Madrid.
Zidane, 48, had been tipped to depart for weeks, with the confirmation of his exit coming as no surprise to most, although Madrid striker Karim Benzema told L'Equipe this week: "I don't see him leaving. He will not leave, you will see."
Now Madrid must find a worthy successor. Their former striker Raul has been linked with the post but is inexperienced, and Massimiliano Allegri emerged as an early favourite as whispers of Zidane's decision emerged.
However Allegri, who won a Serie A title with Milan in 2011 and added five more with Juventus, is reportedly returning to the Turin giants as a replacement for Andrea Pirlo.
Antonio Conte, who left Inter on Wednesday, may be in the Madrid frame, while Joachim Low, who will step down as Germany coach after Euro 2020, could also be a contender.
Whoever takes the job will inherit a side who finished 2020-21 in fine form.
Madrid ended their LaLiga campaign on an 18-game unbeaten run, winning 13 and drawing five in that sequence to apply pressure on one-time runaway leaders Atletico, taking the title battle to the final day.
That goes down as their best run without defeat in a single league season since Carlo Ancelotti's Madrid also strung together 18 unbeaten games in the 2013-14 campaign, winning 15 times.